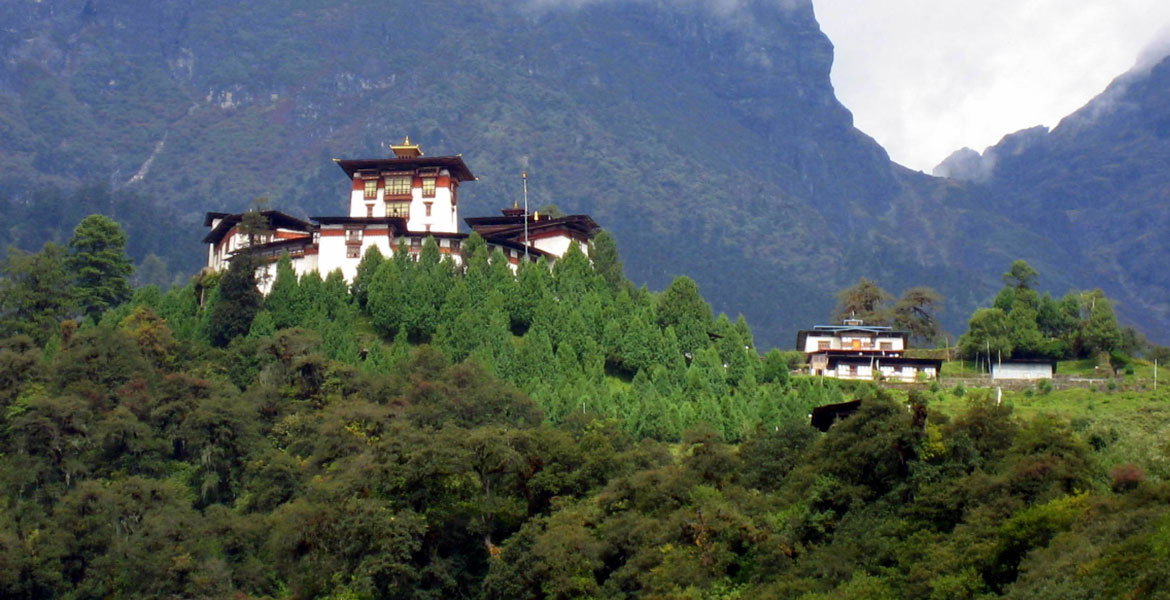 This route offers a great variety of trekking conditions, from picturesque farmland and forests to alpine pastureland and high mountain passes (16,100 ft). Spectacular campsites, beneath some of Bhutan's most impressive peaks, of which the most notable are Chomolhari and Jichu Drake, are also features of this trekking route. Numerous isolated dzongs and scattered settlements, including the extraordinary village of Laya, and the Gasa hot springs make this trek one of the most popular.
Season: This trek is generally open from April to June and mid- September to mid-November. However, April is the best trekking month for the Laya region.
Overview
Day 1 Arrive Paro.
Day 2 Paro.
Day 3 Paro-Shana (6hrs)
Day 4 Shana-Soil Thangthangkha (8hrs)
Day 5 Soil T'hangkha-Jangothang (8hrs)
Day 6 Rest day at Jangothang.
Day 7 Jangothang-LIngshi (8hrs)
Day 8 Lingshi-Chebisa (6hrs)
Day 9 Chebisa-Shoumuthang (7hrs)
Day 10 Shoimuthang-Robluthang (7hrs)
Day 11 Robluthang-Limithang (8hrs)
Day 12 Limithang- Laya (5hrs)
Day 13 Rest day at Laya.
Day 14 Laya-Chamsa (9hrs)
Day 15 Chamsa-Gasa Tshachu (7hrs)
Day 16 Rest day Gasa Tshachu.
Day 17 Gasa-Punakha.
Day 18 Punakha.
Day 19 Punakha-Thimphu.
Day 20 Thimphu.
Day 21 Thimphu-Paro.
Day 22 Depart to Paro.