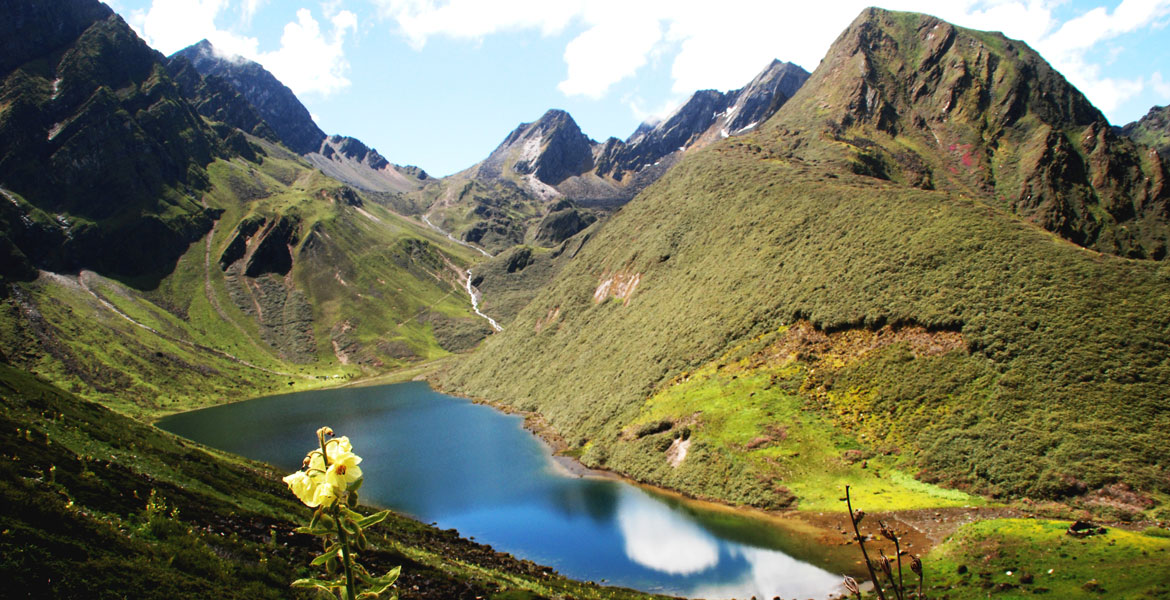 The Dagala Thousand Lakes Trek passes by picturesque lakes, Alpine meadows, abundant wildlife and many yak herder camps set to a backdrop of magnificent mountainous landscapes. The centrepiece of this communion with nature is time spent exploring the high altitude lakes overflowing with trout and mystical history. It is a moderate trek with mostly short trekking days, but includes a few steep climbs. This trek is a great option for those with a desire to experience the variety of flora and fauna in Bhutan, and capture a glimpse of the local nomadic lifestyle. Also includes a tour of the fascinating sites of Thimphu and Paro.
Season: Apr – Sep and October.
Overview
Day 1 Arrive Paro.
Day 2 Paro
Day 3 Paro-Gur (5hrs)
Day 4 Gur-Wataching (5hrs)
Day 5 Wataching-Labatama (5hrs)
Day 6 Labatama-Panka (5hrs)
Day 7 Panka-Talakha Monastery (6hrs)
Day 8 Talakha Monastery- Thimphu
Day 9 Thimphu.
Day 10 Thimphu to Punakha.
Day 11 Punakha to Thimphu.
Day 12 Thimphu to Paro.
Day 13 Depart Paro.