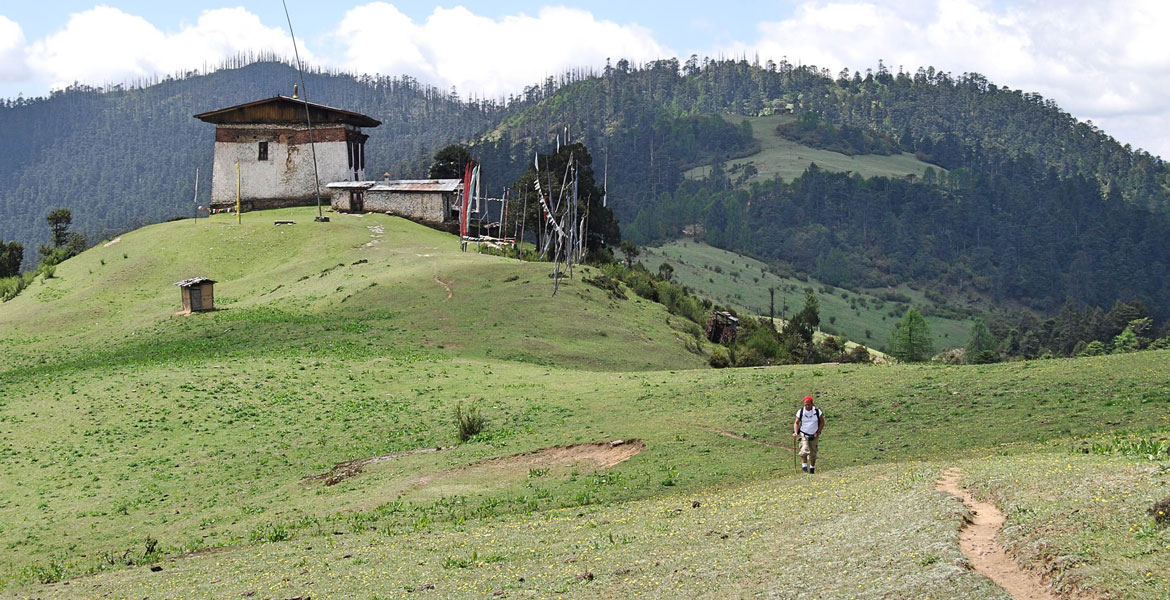 The Druk Path Trek is a moderate, six-day trek. This popular trek offers beautiful views as you cross the chain of mountains that separate the Paro and Thimphu valleys. This route is also famous for its spectacular rhododendron forests and wonderful high altitude lakes teeming with fish. There will be a number of temples and dzongs to visit on the way, and in the clear weather of late autumn and winter there are great views of the Himalayas. As well as being able to visit the sites of Paro and Thimphu before and after the trek, you may also enjoy a day excursion to the Punakha valley to visit the imposing Punakha Dzong.
Season: This trek is usually possible from late February to June and from September to December.
Overview
Day 1 Arrive Paro.
Day 2 Paro.
Day 3 Paro-Jele Dzong (5hrs)
Day 4 Jele Dzong-Jangchulakha (4hrs)
Day 5 Jangchulakha-Jimilangtsho (4hrs)
Day 6 Jimilangtsho-Simkota (4hrs)
Day 7 Simkota-Phajoding (4hrs)
Day 8 Phajoding-Thimphu (3hrs)
Day 9 Day excursion to Punakha.
Day 10 Thimphu to Paro.
Day 11 Depart Paro.