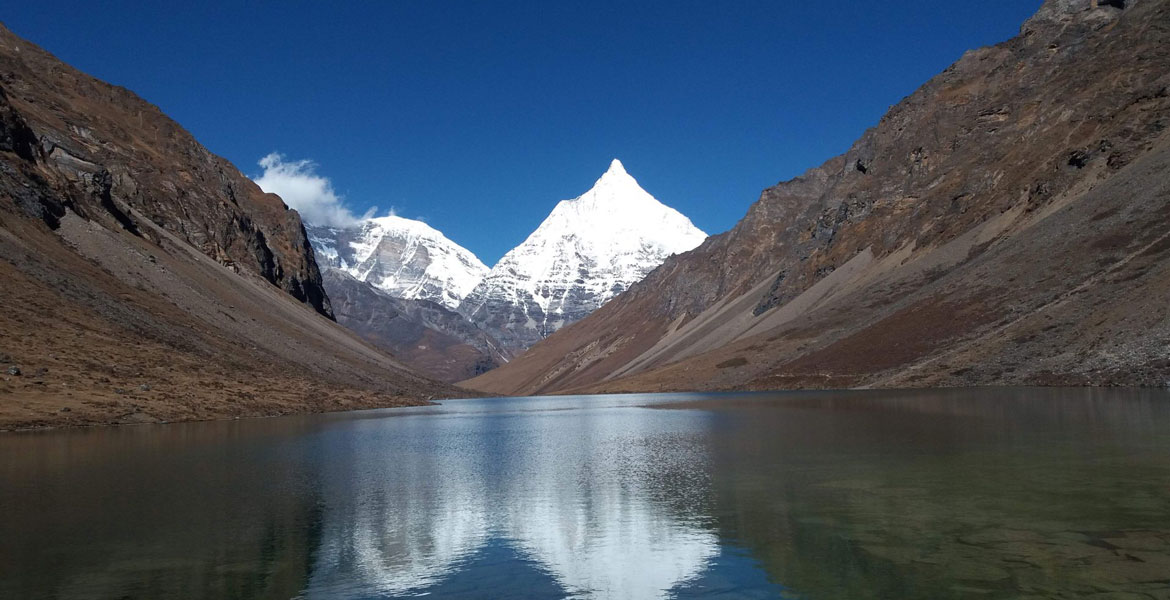 The beautiful Jomolhari Trek is the most popular trek in Bhutan. It highlights the great diversity that the Bhutanese landscape has to offer. You will pass through thick pine forests, scattered hamlets and alpine meadows that lead to the high pastureland where yak herders graze their animals. Highlights include the fabulous views of snow-capped mountains such as Mt. Jomolhari and Mt. Jichu Drake and camping overnight at the base of Mt Jomolhari. It is a difficult route attaining a maximum altitude of 15,114 ft, and requires trekkers to have very good physical fitness. Before and after your trek, there will also be time to visit the sites of Paro and Thimphu.
Season: The ideal time for this trek is Apr-June & Sep- Nov
Overview
Day 1 Arrive in Paro.
Day 2 Paro.
Day 3 Paro-Shana (6hrs)
Day 4 Shana-Soil Thangthangkha (8hrs)
Day 5 Soil Thangthangkha-Jangothang (8hrs)
Day 6 Jangothang-Lingshi (8hrs)
Day 7 Lingshi-Shodu (8hrs)
Day 8 Shodu-Barshong (7hrs)
Day 9 Barshong-Dolam Kencho (6hrs)
Day 10 D.Kencho-Dodena/Thimphu (3hrs)
Day 11 Thimphu-Paro.
Day 12 Depart paro.