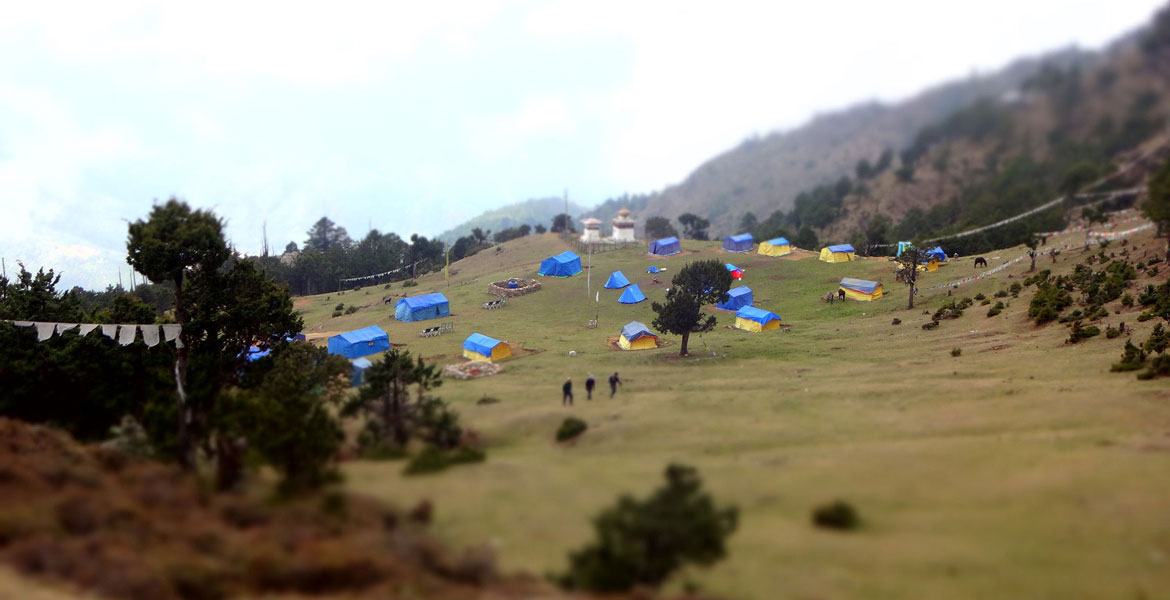 In this Trek, we will be blessed by visiting the two most revered Buddhist Pilgrimage spot in Bhutan, Bumdra and Taktshang Monastery, besides enjoy the scenic beauty and Himalayan Mountains. Bumdra means 'Rock of One Hundred Thousand Foot Prints'. The legend tells us that a hundred thousand Dakinis (angels) descended here and left their footprints on the rock 800 years ago. Bumdra is about 3800m above sea level and the Taktshang Monastery is above 3100m above sea level.
Overview
Day 1 Arrival in Paro.
Day 2 Thimphu.
Day 3 Thimphu to Punakha.
Day 4 Punakha to Paro.
Day 5 Bumdra trek day 1
Day 6 Bumdra trek day 2
Day 7 Depart to Paro.